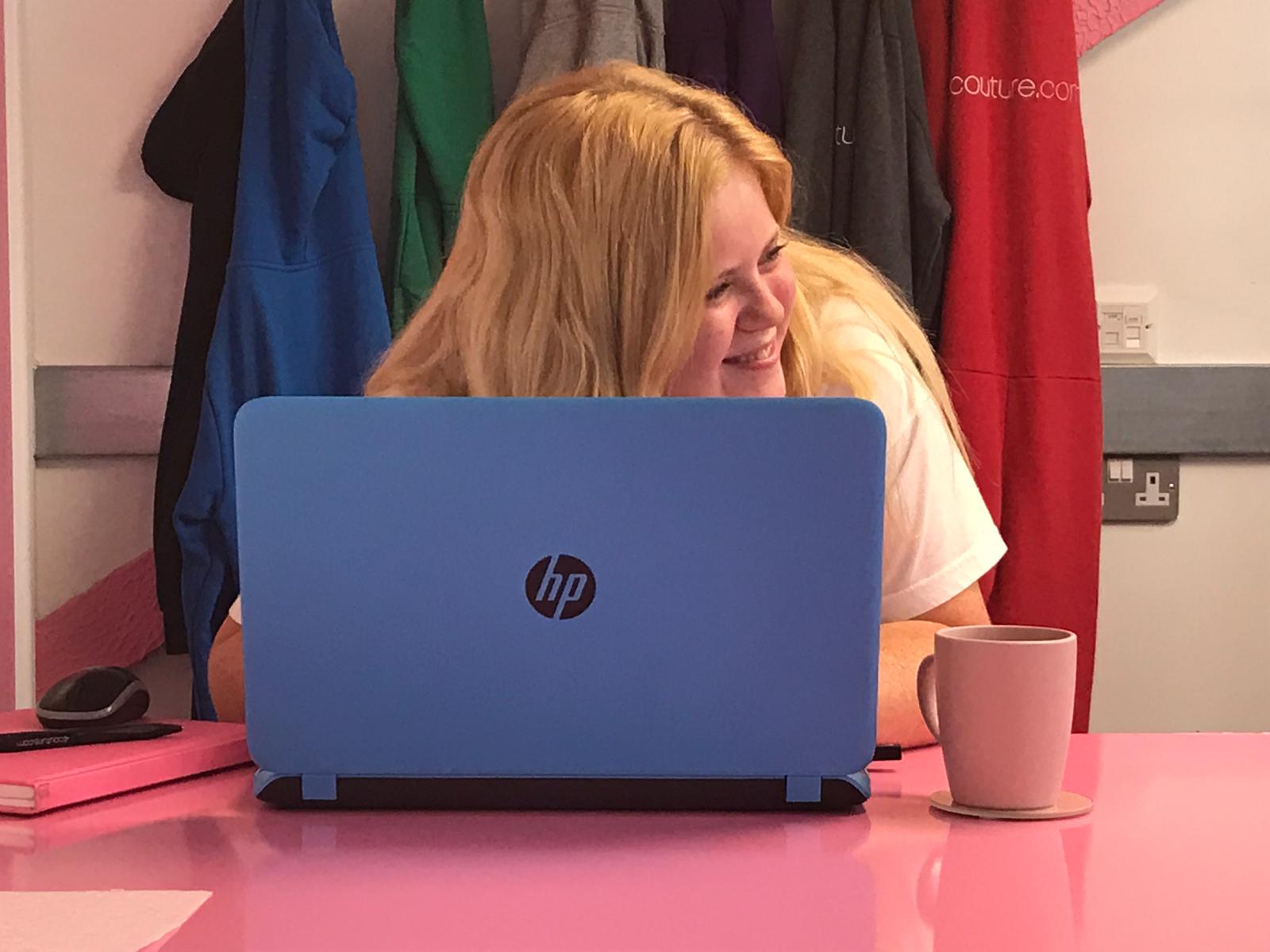 During our 15 years in business, we've been really fortunate in that we've managed to attract, hire and retain a fantastic team of staff and quite honestly, it's the 4Couture team that make the difference to everything we do.
Read More →
Arts University Bournemouth graduate, Polly Turnbull, is celebrating her first year work anniversary at Bournemouth-based corporate wardrobe specialist, 4couture.
The company, which specialises in stylish corporate clothing and merchandise, hosted a tea party to mark the occasion. Polly was joined by the company's Director, Lisa Morelli, and her all-female team of colleagues.
Read More →
We sat down with a cuppa and asked Special Assignments' Grace Twigg – to reveal more about herself and her role at 4Couture & if she's really a secret agent working for MI6!
Read More →